Value Creation Model of the SG Holdings Group
The SG Holdings Group targets the entire logistics industry, and has provided customers with value not limited to express package delivery services starting with Sales Drivers nationwide. At present, the Group is providing total logistics solutions by operating a unique business model leveraging a variety of strengths it has developed until now.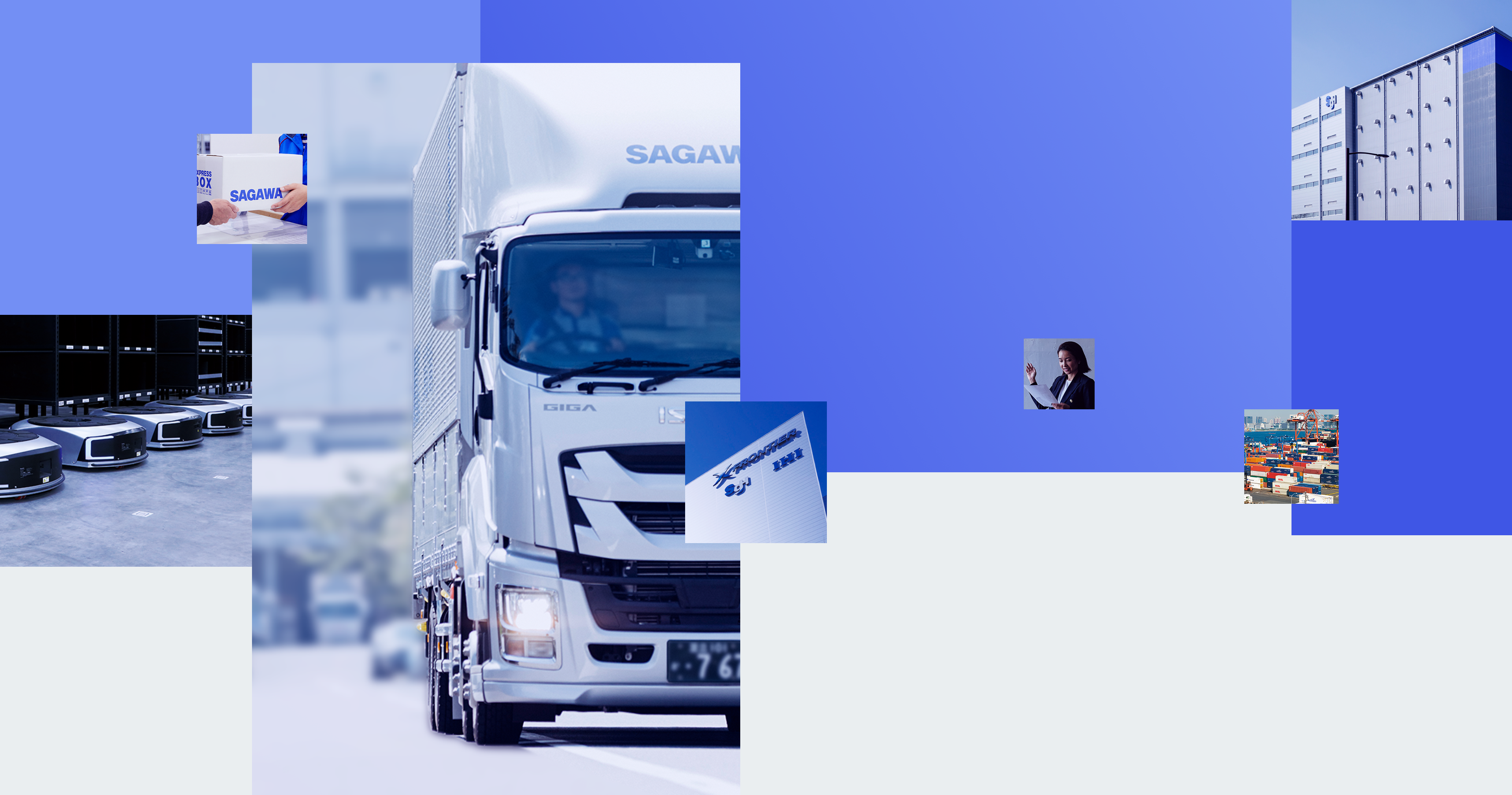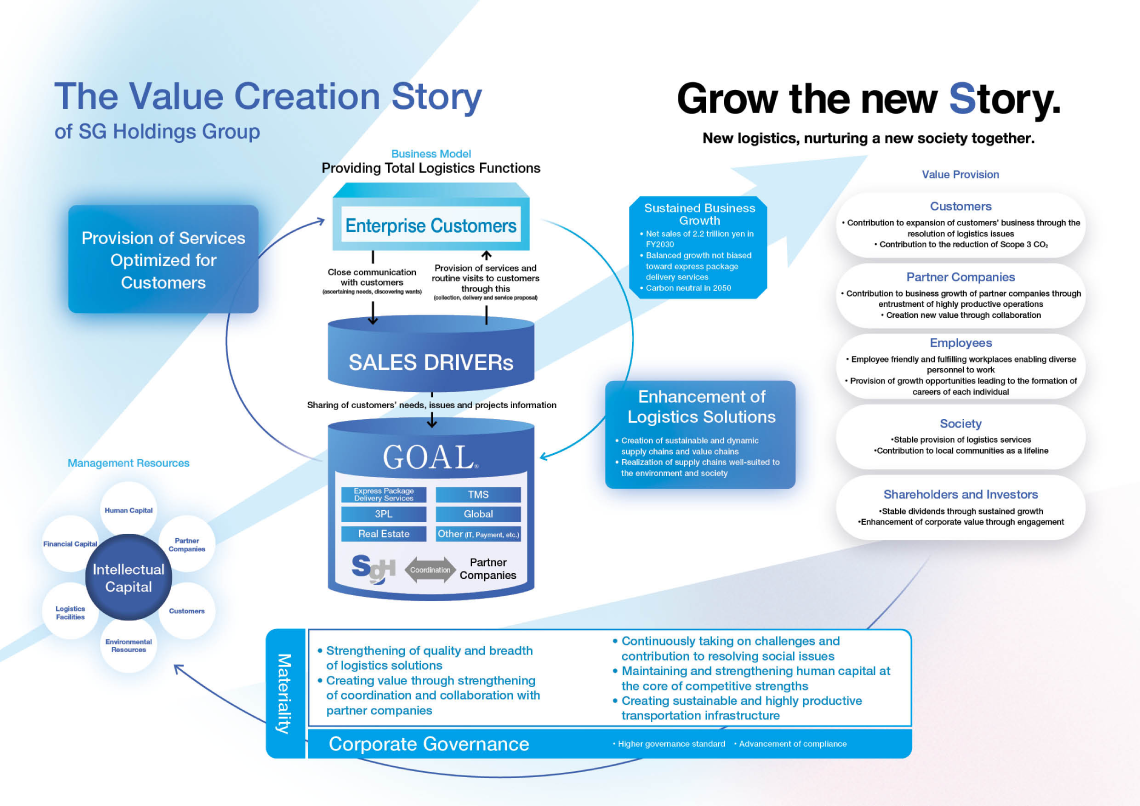 Inheriting the founding philosophy, we have aimed to provide logistics always optimized for customers' needs while flexibly responding to changes in the environment. We will continue to strengthen total logistics functions as we engage in the enhancement of corporate value and the realization of a sustainable society while providing solutions for increasing customers' competitive advantage.
Strengths of the SG Holdings Group
- Six Key Assets -
Unique Business Model
Leveraging Strengths
The business model leveraging the strengths of the SG Holdings Group is explained below. We achieve stable business growth by targeting the entire logistics industry and adopting corporate management utilizing IT and thorough profit management.
Thorough Profit Management
The SG Holdings Group targets the entire logistics industry. Using the information collected from customers as Sales Drivers visit companies day to day as a starting point, we provide total logistics solutions not limited to express package delivery services.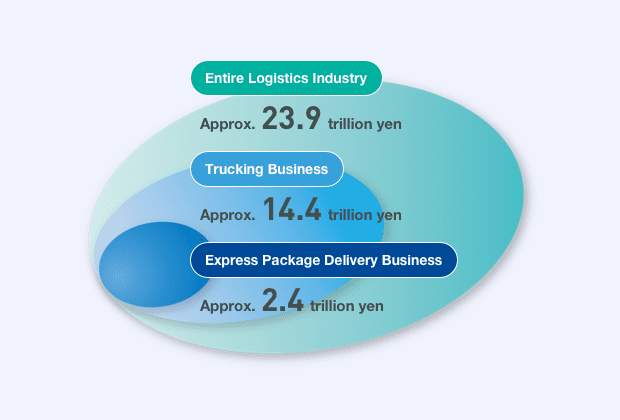 Corporate Management Leveraging IT Infrastructure
The Group use IT to visualize key management items such as unit price, number of packages, cost and capacity. This enables profit management for each package. At present, we are promoting digitalization of practical aspects such as driver behavior and use of digital invoices in an effort to further improve productivity.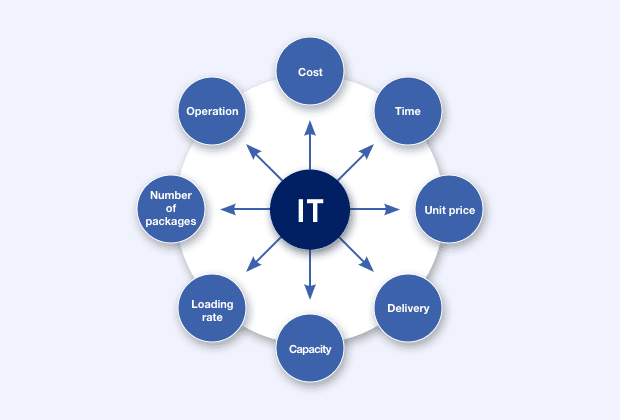 Thorough Profit Management
We have established the appropriate number of packages handled to be 1.3 billion per year, and will continue efforts to stabilize service quality and receive appropriate freight tariffs by maintaining capacity. Capacity will increase by around 16% with the operation of X Frontier, but we will continue to place the highest priority on profit management and providing added-value solutions that meet the needs of customers.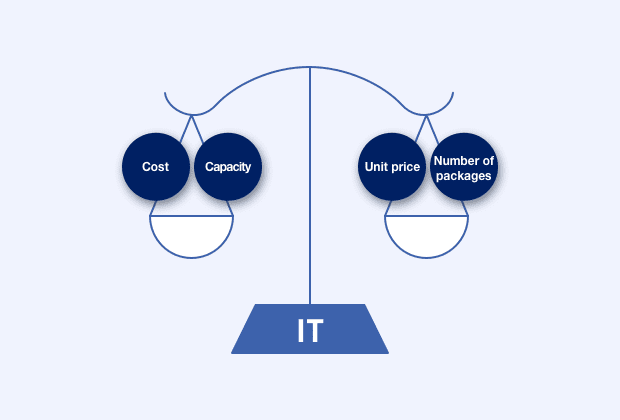 Provision of Total Logistics Combining Four Business Areas
We are building a logistics network capable of meeting a variety of needs by conducting business specializing in FromB. We will introduce the characteristics and results of each business segment.
Strengthening of
Total Logistics Functions
By leveraging IT to integrate a variety of the Group's functions, we aim to achieve business growth by further strengthening functions of total logistics.
Expansion of Business Areas
In addition to our resources backed by IT, we aim to further expand our business areas through business partnerships including peer companies and venture companies, etc. in other industries.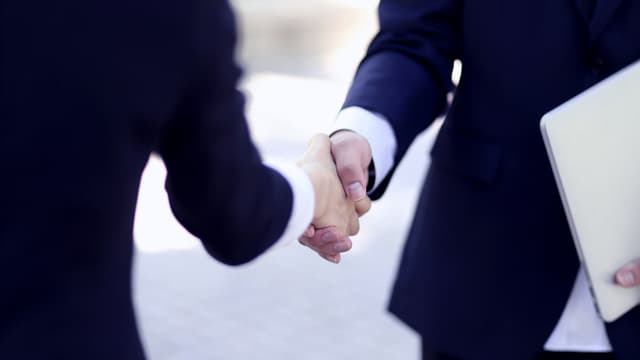 Utilization of Management Resources
We are focusing on utilizing a variety of management resources to enhance domestic transportation, implement multifunctional warehouse operation, strengthen international logistics and expand global business. Furthermore, we are enhancing functions in real estate and other businesses by creating, proposing and providing added value supporting total logistics.