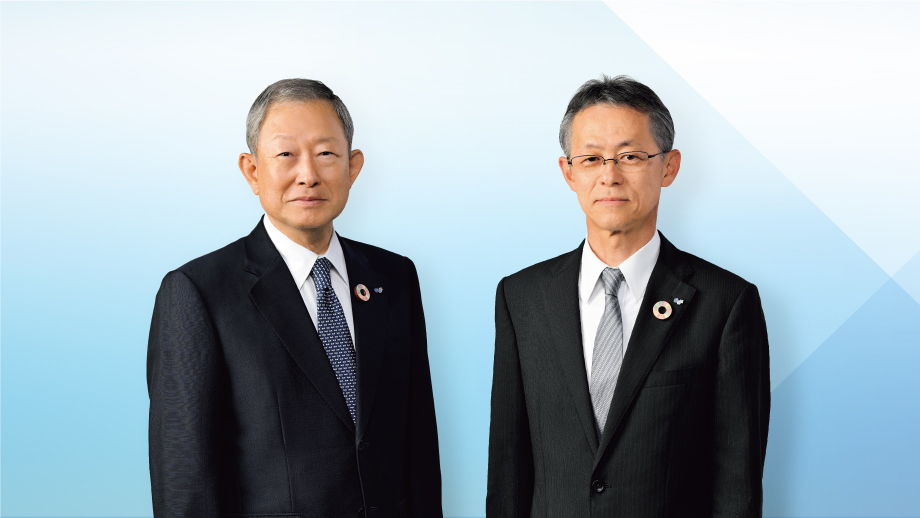 SG Holdings Co., Ltd.
Eiichi Kuriwada, Chairperson, CEO and President
The SG Holdings Group is a comprehensive logistics group that meets all logistics needs of customers, from upstream to downstream. Since the Group was founded in 1957, we have conducted logistics business while inheriting the "hikyaku no kokoro" (the spirit of Edo-era express messengers) of constantly thinking about what we can do for customers and acting with the best of intentions. We are also continuing to embrace the challenge of providing new logistics value to customers based on the corporate philosophy of "Trust, Create, Challenge."
In recent years, in addition to the shrinking workforce caused by the declining birthrate and aging population that has been an issue for some time, the social environment surrounding us has undergone change at a dramatic pace never seen before, such as efforts aimed at the government's goal to make Japan carbon neutral by 2050, advances in AI and IoT technology, and the promotion of DX. Furthermore, we have also seen a transition to an era that could not be predicted by anyone, due to factors such as the spread of COVID-19.
In order to respond to this rapidly changing social environment, we have established a new long-term vision of "Grow the new Story. New logistics, nurturing a new society together." aimed at 2030. This vision is based on the intent to combine the strengths of customers, diverse partners and colleagues to transform logistics with the aim of creating value that will lead us into the future.
"SGH Story 2024," which is the initial three-year plan marking the first step toward this new long-term vision, started in FY2022. The basic policy of this three-year plan is "creation of next-generation competitive advantages to realize sustainable growth," and we will engage in "enhancement of comprehensive logistics solutions," "expansion of management resources leading to the creation of competitive advantages" and "further advancement of governance."
The strength of the SG Holdings Group is the ability to gather information through Sales Drivers®, which are our contact with customers. In addition, we have the comprehensive ability to meet all of the needs of customers by utilizing a variety of resources such as delivery, logistics, real estate, IT and vehicle maintenance. We will fully utilize this strength to provide logistics services that are valuable for society and customers, and sincerely engage in business activities going forward to continue to grow with you.
Looking ahead, we will use the "hikyaku no kokoro" as a source of strength as we aim to become a corporate group trusted by all stakeholders by providing optimal solutions adapted to the times. We appreciate your unwavering support.